News
The Bhaderwah Campus is previleged to start the first ever B. Ed. course as a constituent part of the University of Jammu and shall be developed as a model course for others to follow.
Bhaderwah Campus provides opportunity to the students of school of Education to interact with the intellectual persons, experts and various senior faculties of different universities.
The School of Education B.Ed of the Bhaderwah Campus is a major learning centre for unreached section of the Chenab Valley. The Department is furnished with fair well equipped class rooms. The Faculty of the department is young, dynamic and is constantly backed by the senior teachers from the Department of Education, University of Jammu.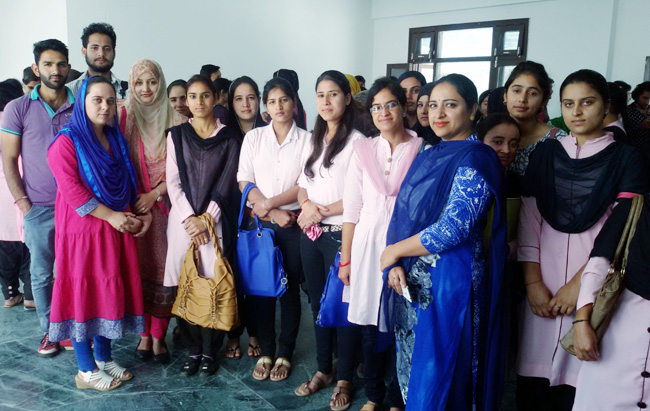 Course Structure
The course for the degree of Bachelor of Education is extended over a period of two academic years, having four semesters. The course is designed with lectures/lessons/school internship or field work (including different components)/ seminars/workshop/assignments/term paper/ refelective journals..
Admission
For admission to B.Ed course a candidate to be eligible, must have passed the qualifying Bachelor Degree Examination in the discipline of Arts, Science, Social Sciences, Commerce, Music and Fine Arts with at least 50% of the aggregate marks (45% for scheduled caste/tribe candidates). Selection for admission Test/Merit basis as per programme to be notified by the concerned department.
The total intake capacity for the course (1st batch) was 100 candidates and the intake capacity for 2nd batch is 120. 50% seats are reserved for the candidates of the ersetwhile Doda district and 10% seats are reserved for the candidates from the universities other than University of Jammu. The total students enrolled in 1st batch is 90 out of 100 and in second batch 75 are enrolled.