Introduction
English is the need of the hour not only within the country but also abroad. A masters degree in English provides ample opportunities for placement in various sectors. 90%of our students have already found employment in Govt. and Private sectors. The M.A. English programme of Bhaderwah Campus was opened with intention of providing this degree to the students of this far flung region of India. It has brought higher education at this doorstep.
The Dept. of English, Bhaderwah Campus also offers an M. Phil. and Ph. D. programme in English. The research programme being offered by the Bhaderwah Campus cater not only to British, American, Literatures written in English, translation studies, but also to film studies & contemporary culture studies.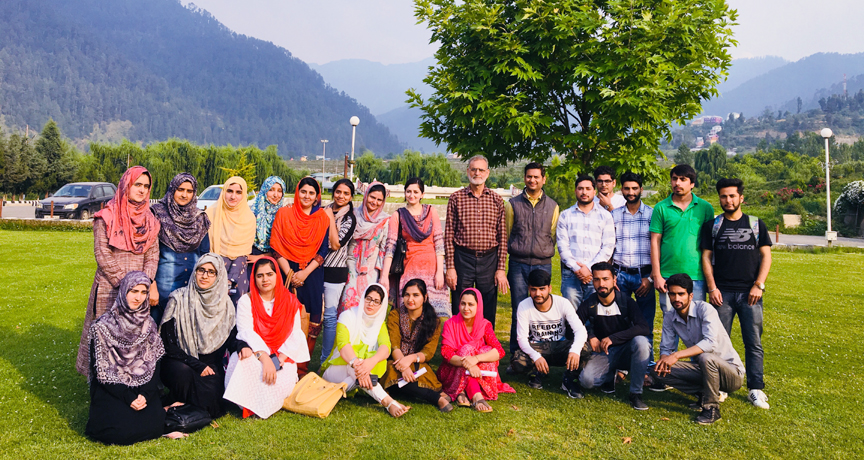 Course Structure
The following courses of Study are prescribed for the 1st, 2nd, 3rd & 4th Semester of the Master's Degree Programm in English.
Admission
A candidate to be eligible for admission to M.A. (English) programme must have passed the qualifying examination with English Literature as the main, elective, or additional subject irrespective of whether the examination passed is in Arts, Science or Commerce stream. A candidate who has passed the qualifying examination after having passed the Honours examination in an Oriental Classical Language and English only comprising General English and English Literature subjects, shall also be eligible for admission at par with the one mentioned earlier. A candidate who has passed the qualifying examination without English Literature subject with atleast 60% of the marks in the aggregate will also be considered for admission against 5% of seats if eligible candidates of higher merit with English Literature subject are not available for filling up these seats.
Admission to M.Phil. & Ph. D. is through an entrance test conducted by University of Jammu. Eligibility for admission to M.Phil. & Ph. D. is minimum 55% marks at the masters' level in English. Details of syllabus for the entrance test can be obtained from Main Campus University of Jammu or Bhaderwah Campus.